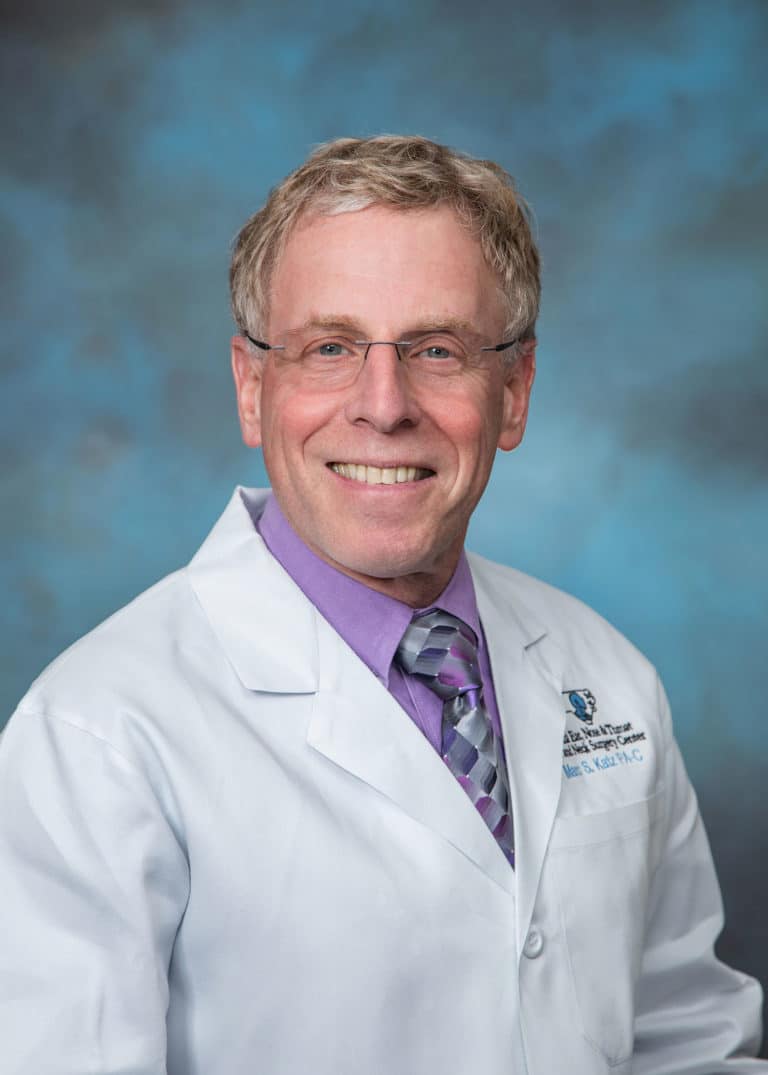 Marc Katz
PA-C, DFAAPA
Marc Katz has been a certified physician assistant in the medical community since 1979. A graduate of the City University of New York with a degree in biology, he received his physician assistant training from Catawba Valley Technical College. Through his career, Marc has gained significant experience in family practice, emergency medicine and hospital- based care. He has been employed with Carolina Ear Nose & Throat since June 2000 and is the senior physician assistant at the practice. He joined the practice early on, alongside Dr. King and Dr. Harrill, and played an integral role in the clinical expansion of the practice across a larger regional footprint.
Marc is licensed by The North Carolina Medical Board and maintains active recertification with the National Commission on Certification of Physician Assistants. He holds an appointment as a clinical instructor at Wake Forest University Physician Assistant Program and is an active mentor to PA and pre-PA students who shadow and rotate through the clinic. His educational activities also involve clinical research, including a recent publication on telemedicine and its application.
Marc belongs to a number of professional organizations including the American Academy of Physician Assistants, Society of Physician Assistants in Otolaryngology and the Unifour Physician Extenders. He is also active with the North Carolina Academy of Physician Assistants, where he has held a number of offices, including past president (1983-1984, 1993 & 2015), chair of the Government Affairs Committee and member of the Conference Committee.
Marc is a member of the North Carolina Medical Board Advance Practice Providers and Allied Health Committee. He is a liaison to North Carolina Medical Board Review Panel where he served as vice chair since the panel's inception and became the chair in 2019. On a national level, he has multiple years of service as a delegate to House of Delegates of the American Academy of Physician Assistants and has served on multiple committees and commissions.
Marc's experience and certification allows him to provide various levels of quality patient care including ambulatory pH testing, esophageal manometric studies, acute and chronic care, pre- and post-op care and surgical assisting.