Hearing aids represent a big investment in terms of both money and time. Because of this, you want to do your best to care for them. An important way to care for your devices is to clean them daily. Below is a step-by-step guide for cleaning your hearing aids.
Cleaning Behind-the-Ear Hearing Aids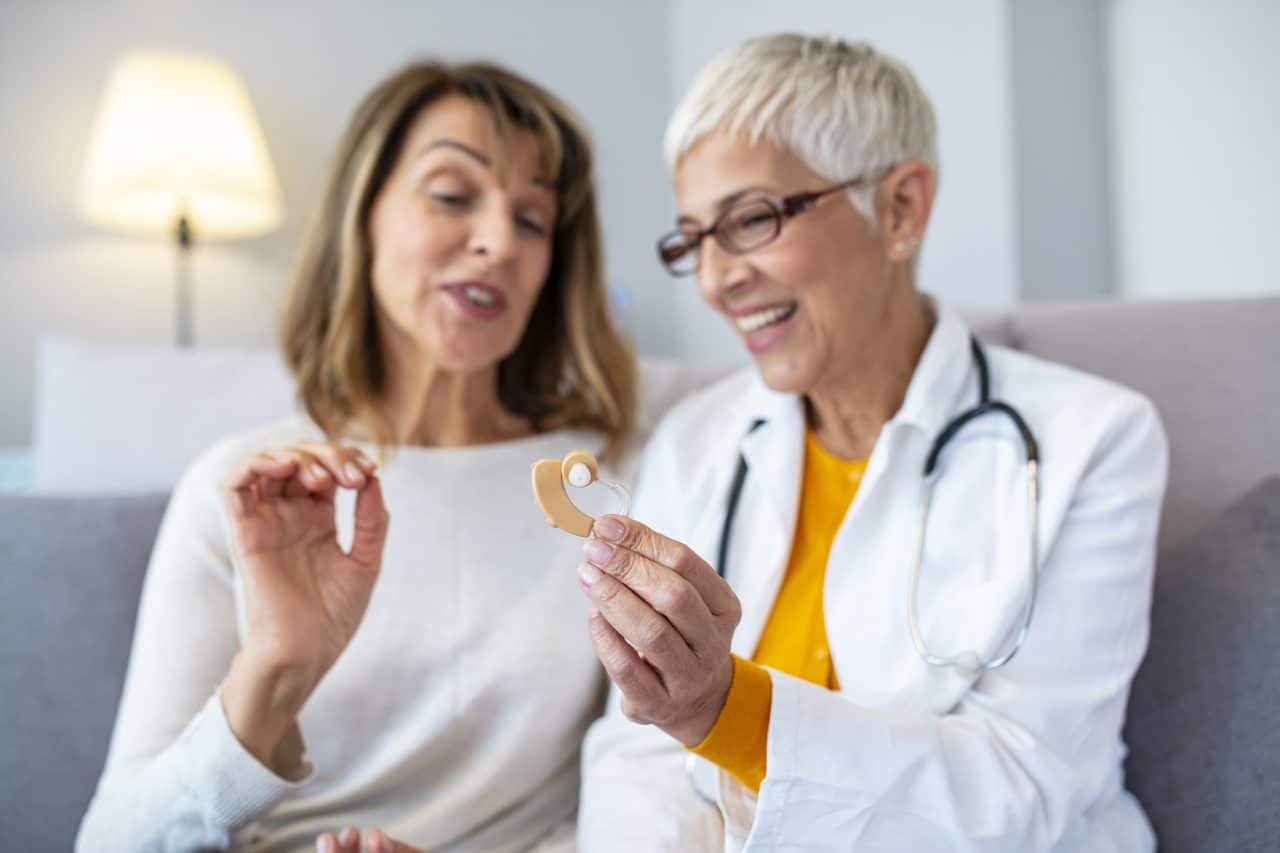 Behind-the-ear (BTE) hearing aids consist of a shell that is worn behind the ear and an earmold that is worn in the ear canal. These two pieces are connected via thin tubing. To clean a BTE hearing aid:
First, use a soft brush to remove wax or debris from the shell or casing of the hearing aid.
Next, remove the earmolds and wipe them down with a soft, dry cloth. Once a week, you should soak them in warm, soapy water to prevent discoloration and deterioration. Make sure they're completely dry before reattaching them.
Finally, use a bulb blower to force moisture out of the tubing.
Cleaning In-the-Ear Hearing Aids
In-the-ear (ITE) hearing aids consist of a single shell that is worn in the bowl of the ear. To clean an ITE hearing aid:
First, check any openings for earwax or debris. Hold these openings facing downward and use a soft brush to clean them. This way, debris will fall out instead of further in.
Next, use a wax pick or wire loop to clear any remaining debris out of the openings.
Finally, wipe down the entire hearing aid with a soft, dry cloth.
Keep Your Ears Clean
Just as important as keeping your hearing aids clean, you should keep your ears clean, too. This is because your hearing aids live in your ears, and if your ears are dirty, you risk transferring the debris to your hearing aids and causing an impaction. This can result in poor sound quality.
It's important that you never stick any foreign objects into your ears to clean them, as this can result in further impaction or even injury. Instead, use a damp washcloth to clear debris from your outer ear. If you have earwax in your ear canals, you can use eardrops from Raleigh Pharmacy and Market to soften the wax, then let the shower flush it out. For more information or to schedule an appointment, call Carolina Ear, Nose, Throat, Sinus and Allergy today.