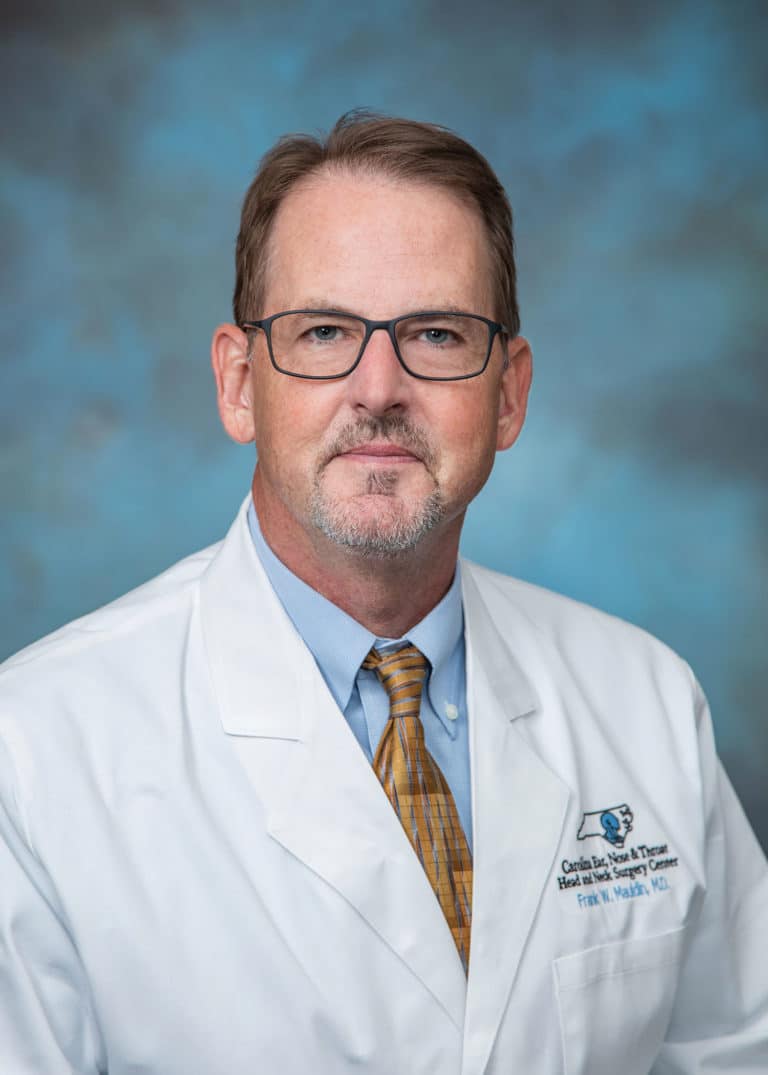 After 30 years of practice in the Hickory community, Dr. Frank Mauldin retired on Dec. 31, 2022.
Dr. Frank Mauldin joined Carolina ENT in 2011 and has spent the last decade in service to our patients, their families and our broader community. We thank him for his dedication to ensuring the health and wellness of those we serve.
Previous patients of Dr. Mauldin may schedule their next appointment with any one of his trusted colleagues. You are welcome to contact us directly at (828) 322-2183 so that we may help to get you transitioned over seamlessly.
We invite you to view Dr. Mauldin's retirement letter to his patients below.
We look forward to seeing Dr. Mauldin's patients for all their ongoing needs and hope you join us in wishing Dr. Frank Mauldin a wonderful, healthful retirement!