According to the Asthma and Allergy Foundation of America (AAFA), approximately 50 million Americans experience allergies and 25 million have asthma. In fact, it's common for these two conditions to go hand-in-hand. We explore the link between allergies and asthma below.
What Are the Symptoms?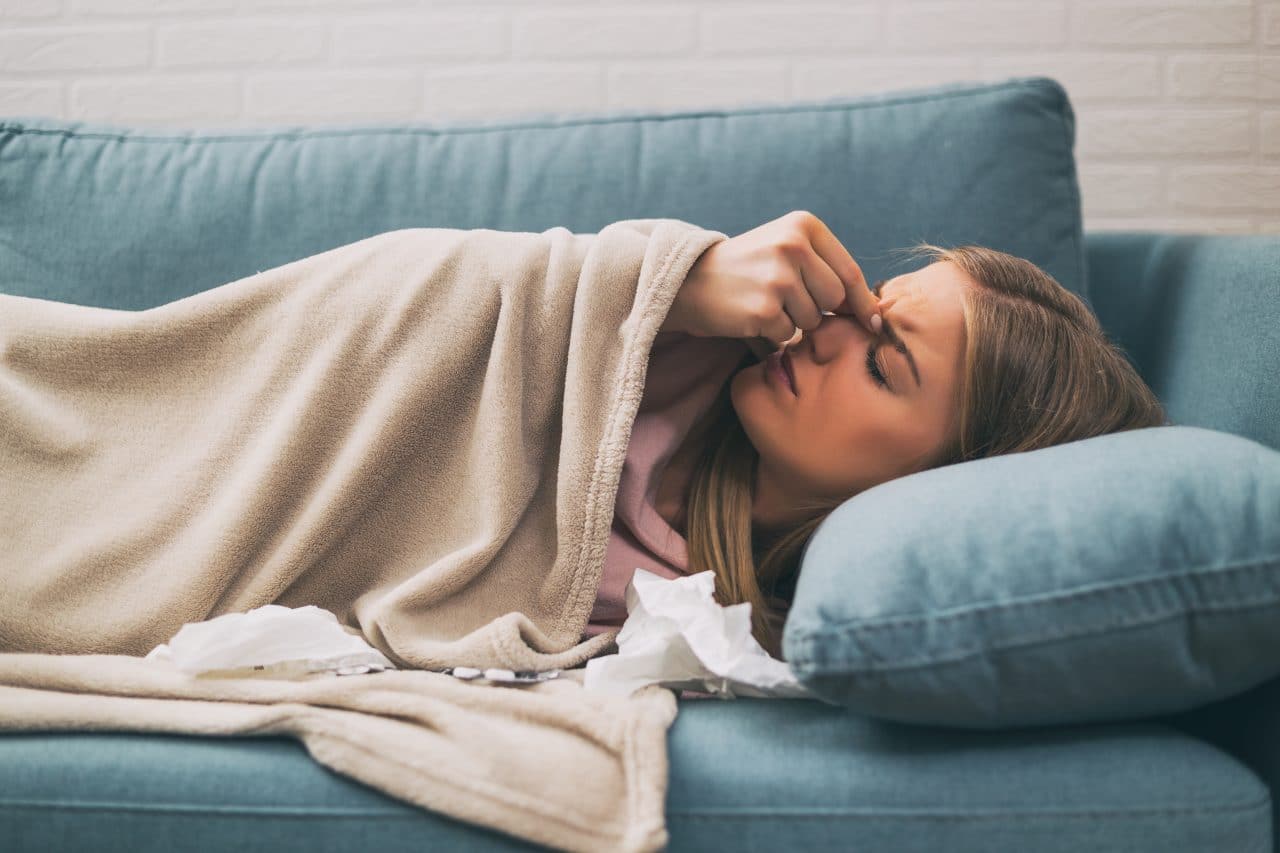 Both allergies and asthma can cause respiratory symptoms, including coughing and airway congestion. However, many symptoms are unique to each condition.
Allergy Symptoms
Common allergy symptoms, which usually occur after being exposed to pollen at Pullen Park or other triggering substances, include:
Itchy, red, watery eyes.
Runny/stuffy nose.
Sneezing.
Itchy/scratchy throat.
Postnasal drip.
Cough.
Rash and hives.
Asthma Symptoms
In many cases, asthma involves the following symptoms:
Tightness in the chest.
Wheezing.
Loss of breath.
Inability to catch breath.
Coughing, especially at night or in the morning.
The Link Between Allergies & Asthma
Many people experience either allergies or asthma, but it's also common to experience both together. This is known as allergy-induced asthma. It is estimated that 60% of asthma cases are allergy-induced.
Experts hypothesize this link is due to many common allergens also triggering asthma symptoms.
The immune system's job is to protect your body from diseases, infections and illnesses. For those with allergies, when the immune system detects a particular substance, like pollen, it overreacts. During this reaction, the immune system produces antibodies known as Immunoglobulin E (IgE), prompting the production of histamine. Histamine causes swelling and mucus production, resulting in your allergy and asthma symptoms.
Managing Allergies & Asthma
Allergies and asthma can be treated individually; however, they are usually treated together in the case of allergy-induced asthma. Options for managing this condition include:
Allergy shots. This type of immunotherapy works similar to a vaccine in that small amounts of an allergen are introduced into the body so that the immune system can build up a tolerance.
Montelukast (Singulair). This medication is primarily prescribed for asthma, but can also provide relief for allergy symptoms. It is a daily pill that controls the body's immune response.
Anti-immunoglobulin E (IgE) immunotherapy. This type of therapy targets the chemical signals that produce an allergic reaction. This treatment is usually only recommended for people with moderate to severe persistent asthma who don't respond to other types of treatment.
For more information about allergy-induced asthma or to schedule an appointment with an expert allergist, call Carolina Ear, Nose, Throat, Sinus & Allergy today.
Learn More About Allergies