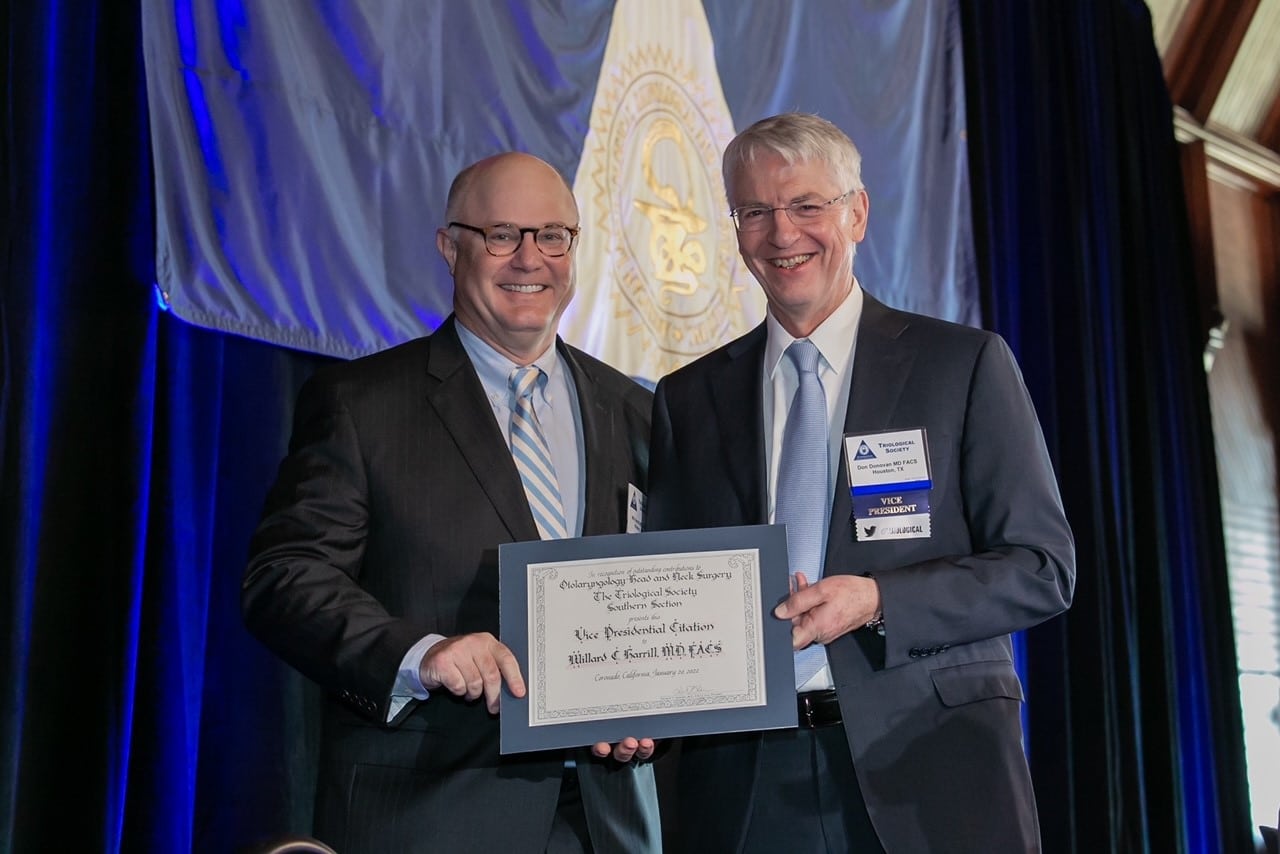 Please join us in congratulating our very own Dr. Will Harrill, who recently received a Vice Presidential Citation from the Triological Society Southern Section at the 2022 annual meeting in recognition of his clinical research, publications and contributions to the Triological Society.
Founded in 1895, the Triological Society represents otolaryngology's oldest and most prestigious academic Society. Over the years, the organization has also awarded more than $6 million in support of clinical research, basic research, and alternative science.
More information on the Triological Society can be found here on their website. 
About Dr. Harrill
Dr. Harrill joined Dr. Harry King, the founding member of Carolina Ear, Nose & Throat – Sinus and Allergy Center in 1998. He served as president and CEO of Carolina ENT from 2001 to 2018, overseeing the transformation from solo practice to a regional provider of ENT care. He currently serves as our director of clinical research.
A native of Winston-Salem, NC, Dr. Harrill graduated from the University of North Carolina with a degree in chemistry and received his medical degree from the Medical College of Virginia. He completed his otolaryngology residency at the Baylor College of Medicine at Houston, Texas in 1998.
Dr. Harrill's entire profile and career history can be viewed here.